Long, thick luscious locks are not just aesthetically pleasing. The state of your hair can often be an accurate indication of your overall health. Any nutritional deficiency in your diet is likely to show up through the state of your hair. Follow our ten tips to ensure your mane is kept healthy and you shine from the inside out!
#10 Sea Veggies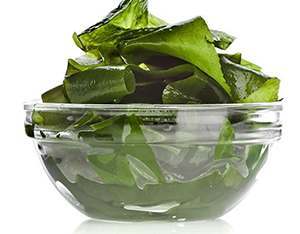 Seaweed, a common ingredient in Asian diets, is full of essential fatty acids and alginates. Alginates are useful in the detox process and will remove substances that can inhibit hair growth. Try adding seaweed to rice, soup or salad and watch your hair grow!
Take home message – Seaweed provides essential fatty acids and is a tasty way to ensure your hair grows long and strong.
#9 Oysters and Shellfish
Not only do these scrumptious seafood offer you an aphrodisiac, but they may be of some help to your hair. They contain iron, zinc, protein and selenium, all of which are crucial to maintaining a head of healthy hair.
Take home message – Oysters and shellfish offer a range of beneficial vitamins and minerals to ensure your locks are deliciously healthy.
#8 Legumes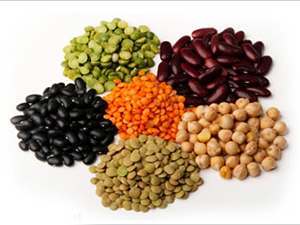 Due to the fact that our hair is made up of many different proteins, it is vital that we ingest them as part of our diet in order to maintain a healthy looking mane. Legumes and beans provide a great source of protein, especially for non-meat eaters, and are also full of iron, zinc and B-complex vitamins.
Take home message – Legumes are a great way for vegetarians (and others) to provide their hair with the essential proteins for healthy growth.
#7 Nuts and Whole Grains
These two delicious foods are a rich source of iron, zinc, and selenium which will be sure to add bounce, shine, and strength to a limp ponytail. Grains such as barley, quinoa and oats also contain silica, a substance known to add elasticity to hair. Try adding a handful of nuts such as cashews, walnuts, and almonds to salads or cereal to give your hair an extra boost.
Take home message – Nuts and grains can easily be added to your daily diet to ensure a shiny, strong mane. Go nuts with nuts!
#6 Seeds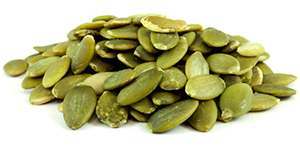 Seeds are full of protein and fatty acids, both of which offer amazing benefits to your hair. They are easy to add into your diet; add a handful to salads, oatmeal, yogurt, or simply eat them by the handful as a snack. Some of our favorite seeds are pumpkin, chia, sesame, sunflower and flax.
Take home message – Seeds add delicious flavor and texture to your meals, and your hair will thank you for it!
#5 Turmeric
Turmeric will help minimize inflammation and swelling from within the body, which, in turn, can help with hair loss caused by these conditions. A component in turmeric called curcumin will help stimulate hair growth by preventing hormones that cause the hair follicles to age and eventually die. It is a tasty spice that when added to cooking offers not only delicious flavors but wonderful benefits for your hair.
Take home message – Add a little turmeric to your diet to promote healthy hair growth courtesy of the component curcumin.
#4 Dark Green Veggies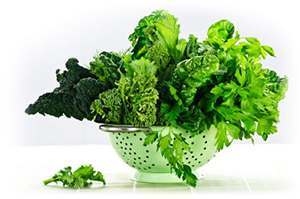 Remember when your mother used to say 'eat all your greens'? Well, she was on to something. To give your hair natural shine and bounce, be sure to eat plenty of green vegetables such as broccoli, kale, and spinach as they are rich in vitamin A which helps stimulate natural oil production. As an added bonus, these veggies also contain calcium and iron, both of which are essential for healthy hair.
Take home message – Keep your hair shiny with natural oils provided by yummy dark green veggies, you will feel results on the inside and out.
#3 Supplements
Sometimes there are reasons that prevent us from ingesting essential vitamins and nutrient in our diet. Whilst eating whole foods is a better option, supplements are an easy way to add missing nutrients, or a higher concentration of them, into your daily routine. Popular supplements for hair growth include B vitamins. This review of Hair Growth Research Verified details this hair growth product. Be sure to check with your doctor before adding too many supplements to your diet.
Take home message – Supplements can easily increase the quantity of vitamins and minerals you need to sustain healthy hair growth. They are particularly useful if you cannot eat certain foods.
#2 Oily Cold Water Fish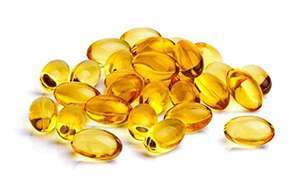 You may want to cringe at the word 'oily' when it comes to your hair, but fish, such as salmon, mackerel, sardines, trout, and herring are all rich in Omega-3, Omega-6, protein and essential fatty acids. These fatty acids are crucial to the growth and maintenance of those luscious locks, and can add shine to even the dullest of manes. If you are pregnant, it is best to check with your doctor before adding these fish to your diet, as they can contain toxins.
Take home message – These types of fish are essential for adding shine and bounce to your hair as well as overall health.
#1 Eggs
Egg yolks are full of a substance called biotin. Biotin protects the hair follicle and will help prevent it breaking, therefore meaning your hair will continue to grow long and healthy. If you are not a fan of eggs, do not fear – you can simply mix the egg yolk with a few other ingredients such as yogurt and apply directly to your hair in the form of a mask that will be sure to leave your locks the envy of all your friends.
Take home message – The biotin found in egg yolks will leave you hair shiny and strong. Eat them for breakfast or add the yolk directly to your hair to see the benefits.
So there you have it. Ten easy ways to improve the health of your hair, all by adding a few simple ingredients to your daily diet. Try one or try them all and you will notice the difference – lovely locks that even Rapunzel would be proud of!
---
---
---