Searching for the best skin care products can be a tedious and tiresome task. After all, there are so many options to consider before you make your purchase. The industry is booming. Marketers continually extoll the benefits of using a specific brand. The stream of advertising can be overwhelming, to say the least. Furthermore, mixed messages may cause you to spiral and struggle to stick to a decision. As a result, we can spend hours aimlessly scrolling through the endless array of choices to no avail. While some may find it entertaining to explore different options, others get confused and drained from having to make the difficult decisions. This article is for those that need a little help finding the best skin care products on the market.

In this article, we will outline what makes up the best skin care products so that you can make a wise purchase. We are not going to tell you which are the best, as that is entirely subjective. We are rather going to detail the key things to look out for. Subsequently, you will be more confident to make those tough choices. In turn, we hope to help you save time and money when browsing for the best skin care products.

So without further ado, here are some of the main factors to consider:
The Best Skin Care Products Contain Quality Ingredients
This is arguably one of the most important, but often overlooked, factors for finding the best skin care products on the market. Why is it so important? Well, the ingredients are what deliver the results. If the product contains ineffective or harmful substances then it is not going to deliver on manufacturer claims. That said, it is imperative that you search for a product containing quality ingredients.

But, what exactly is a quality ingredient? How does one know which substances to look out for? Which will deliver optimal skin care results, and which will be toxic to the body? To help you feel a little more at ease when scanning the ingredients of a selected product, we will outline some of the key ingredients in effective formulas today.
1. Retinol
Retinol is a derivative of Vitamin A. It is found in many skin care products because of its advantageous effects. It is most commonly known for its skin renewing properties. It has been shown to visibly reduce the appearance of wrinkles and fine lines. But, how does it do this? Retinol stimulates the body's production of collagen. Collagen is a key component of the skin's structural tissue. By improving the development of collagen, it supports the skin's structural integrity. Hence, delivering the benefits. Researchers suggest that it also helps improve tone and color, as well as increase hydration. Retinol does not work instantly so to maximize the results, you should continue using it for lengthy periods of time.
2. Hyaluronic Acid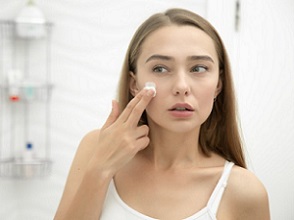 If you can't see this ingredient in the formula, then keep your eyes peeled for glycosaminoglycan. It is also referred to as this. While the ingredient is not exactly a "magical key to youthful skin", as some advertisers may suggest, it does certainly provide effective results. It occurs naturally in the body so supplementation of it will support deficiencies that can lead to signs of aging. In fact, it is one of the main components of the body's connective tissue. Its main role is to provide cushioning and lubrication to the skin. Consequently, it minimizes the appearance of wrinkles and fine lines. Vitamin C, which is another beneficial ingredient in the best skin care products, supports its absorption rate. So, be sure to be on the lookout for it too!
3. Alpha-hydroxy Acids (AHAs)
Glycolic, lactic, tartaric, and citric acids are examples of AHAs that can be found in the best skin care products. The most notable benefits include; reducing fine lines, combatting pigmentation and shrinking large pores. However, they may cause slight irritation and sun sensitivity. In saying so, don't be shy to lather on sun lotion when applying these. Furthermore, keep your eyes peeled for a concentration of no more than 15% AHAs during initial use. Despite these minor discomforts, clinical studies suggest that the pros outweigh the cons.
4. Kojic Acid
This substance works similarly to hydroquinone in the way that it promotes brighter and lighter skin. Though, it may prove safer to use. Kojic Acid is a natural derivative of fungus. That may not sound appealing, but, fungus is clinically proven to have positive benefits for the skin. Kojic Acid, in particular, is an effective lightening agent that slows down the production of melanin.
5. Copper Peptide
You may not find Copper Peptide in every one of the best skin care products. However, that does not mean that you shouldn't look for it. Copper peptide has become increasingly popular because of its role in promoting collagen production, fighting oxidative stress, and supporting the production of Hyaluronic Acid. Research also suggests that it can support the body's tissue-building functions. Consequently, it firms, smoothes, and softens the skin.

While these are definitely ingredients to search for, they are not the only ones. Many of the best skin care products contain additional quality ingredients. For a more in-depth look into these substances, check out this handy resource. The comprehensive list will help further your knowledge. Furthermore, there are many natural essential oils that can be found in product formulas. Be sure to look into how they can benefit your skin.
What Makes the Best Skin Care Products Ingredients Different from Others?
The ingredients we have mentioned above are not limited to the best skin care products on the market. Many inferior products contain them as well. That is why it is important to understand these few key differentiating factors: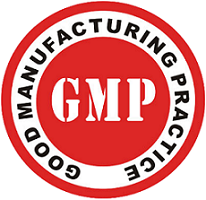 Clinically proven patented versions of these ingredients offer guaranteed benefits. Their effectiveness is supported by many lengthy scientific studies. A patented version of Retinol is Retin-A, for example. There are many patented ingredients to consider. Some of them include; Matrixyl 3000, Pentavitin, Glucare, Argireline NP, SYN-EYE, REGU-AGE, and Stay C. Be sure to search for a product that contains at least two clinically proven patented ingredients.
They contain no additional fillers, binders, preservatives, or additives. These substances may be harmful or hinder the product efficacy.
The formula is 100% pure. You can be sure of this by locating quality manufacturing certifications. Brands that hold a cGMP certification and comply with US Pharmacopeia standards of quality and purity will deliver much better results than those that don't.
The manufacturer affirms that they produce animal cruelty free skin care products. Furthermore, their products should be vegan-friendly in most cases.
Something to Bear in Mind!
Everyone's biochemical makeup is different. As a result, certain substances may react differently to their intention. This is not a sign of a faulty product but rather an indication that the specific ingredient may not work for you. Furthermore, specific ingredients may interact with your skin type. Therefore, it is important to understand what measures to take to reap optimal results from the best skin care products. Continue reading to find out how you can make the most of your purchase.
Choosing the Best Skin Care Products for Your Skin Type
Finding the right product for your skin type is a golden rule for purchasing the best skin care products. This will help you avoid irritation and other discomforting side effects. There are three main skin types that we will look at; sensitive, dry, and oily skin.
1. Skin care products for sensitive skin
Be sure to choose products with the least ingredients as possible. It can be confusing to comprehend the long list of ingredients in many inferior skin care products. Often, these ingredients can be toxic for your skin. Calming ingredients such as essential oils will prove more beneficial for you. Be careful of harsh ingredients such as sodium lauryl sulfate and ammonium laureth sulfate. Also avoid alcohol, fragrance, and detergents.
2. Skin care products for dry skin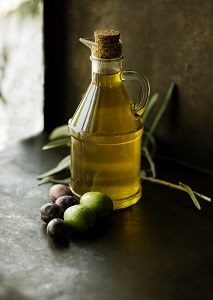 Ointments and creams will be less irritating for dry skin, as opposed to lotions. The most beneficial ingredients to search for include olive oil, jojoba oil, and shea butter. Lactic Acid, Hyaluronic Acid, and Glycerin also help soothe dry skin. When searching for the best skin care products for dry skin, avoid alcohol, fragrance or alpha-hydroxy acid (AHA).
3. Skin care products for oily skin
Breakouts occur frequently for those who have oily skin. The best skin care products for oily skin should be oil-free, non-comedogenic foaming cleansers. You will also want to consider ingredients like salicylic acid or benzoyl peroxide. Be sure to apply an SPF moisturizer. For more tips on how to incorporate a pore-reducing skincare routine, click here. Try not to purchase a product that contains cocoa butter, fragrance, cinnamon, and coconut oil.

Now that you understand what to look out for depending on your skin type, you can more confidently find the best skin care products for you! But, what are some other things to consider regarding them besides the active ingredients?
How Much Does It Cost?
There is no denying that you get what you pay for. However, often you don't need to fork out hundreds of dollars for the best skin care products. The price doesn't make the product any better than another. Often, the price is there to entice a customer purchase. Or, the price may justify the inclusion of an ingredient like gold flakes. Why would you need those? Well, for not much more reason than the extravagance.

That said, the inclusion of quality ingredients will certainly affect the price. You will pay more for a product that contains clinically proven patented ingredients. However, you won't pay an excessive amount. Furthermore, manufacturers will support long-term use by offering various bulk-buy deals. Keep your eyes peeled for these exceptional discounts. In the same breath, don't search for products that are below $10. These often have very little ingredients, and may not deliver results. The trick here is finding something that contains quality ingredients and falls somewhere in the middle of the bottom of the range products and overly-extravagant products.

This isn't always easy but trust your gut. Go for a product that doesn't appear too cheap to be effective or too expensive to be sustainable. Many of the best cosmetics don't cost an arm and a leg. But, if you are wanting to splash out for something then ensure that the following factors are up to standard – therefore, justifying the higher price.
Is the Manufacturer Trustworthy?
There are a variety of unreliable brands producing skin care products. Often, these brands do not cover the customer for faulty products. The best skin care brands ensure that they have several reliable customer service features. This serves as a testament to product quality as it showcases the manufacturer's confidence in it. The main things to ensure that the manufacturer offers are as follows:
1. Guarantee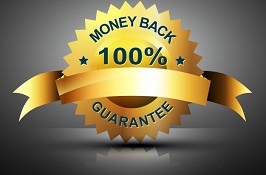 A guarantee serves as an indication that the manufacturer believes the formula will work. This is usually because of the fact that it has undergone extensive trials and studies. Therefore, the best cosmetics are supported by lengthy guarantees. These will generally be between 30 days and a year from purchase. As a result, you can be comfortable knowing that you will receive a refund if the product fails to work. The guarantee should be clearly outlined and the process for return should be stated. This transparency will protect you against the possibility of false claims.
2. Secure Online Shopping
The manufacturer's of the best cosmetics will usually offer a Norton Online Shopping Guarantee. This is to ensure that online purchases are safe, fast, and easy. The guarantee will cover customers against ID theft, provide a purchase guarantee, and lowest price guarantee.
Are Other Customers Satisfied?
One of the best ways to determine if you are about to purchase the best product is checking out the customer reviews. These personal accounts will detail either positive or negative experiences with the product. Of course, there are bound to be negative responses regarding every product. The important thing to look out for is that there are more positive reviews than negative ones. Furthermore, read the reviews carefully. Does it sound natural? Does it provide detail? Is it informative? If it answers all of these questions then it should be a legitimate review. Be careful about trusting every review you read online.

So there you have it, the key things that make up the best skin care products on the market. With this information, you can start browsing different skin care brands with confidence. As a result, you can make clever customer purchases. Furthermore, you can start enjoying more youthful skin today!

---
---