We all wish that we had longer lashes to liven up our look. Hence, we spend a fortune on treatments, mascara, and fake lashes to mimic the celebrities we admire. But, often our efforts yield no rewards. We find ourselves stuck with thin and fickle lashes despite our investments. But, what if there was another way? What if there was a specific product that was formulated to encourage growth? Well, ladies, there is – eyelash growth serum.

Maybe you've stumbled across them while scrolling through product pages or maybe they're still a foreign concept to you. Either way, the use of them to stimulate growth cannot be ignored. The eyelash serum craze is gaining increasing popularity because of scientific studies supporting their effects, and celebrity endorsements pushing their benefits. If you've been searching for something to make your lashes luscious, then a quality eyelash serum that works, may provide the quickest route there.

But, we need to understand more about the lashes before we can elaborate on how an eyelash serum works, and how it can benefit your look. Quite simply, your lashes have three stages of life. Let's take a closer look at each one.
The Three Stages Of A Lash's Life
1. Anagen Phase
The Anagen Phase lasts between 30 and 45 days. In this phase, lashes begin actively growing. At any given time, approximately 40 percent of the upper lashes and 15 percent of the lower lashes are growing. Your lashes each grow to a certain length before stopping growth altogether. As a result, lashes don't end up growing out in an irregular fashion.
2. Catagen Phase
The following phase occurs once lashes have fully grown. At this point, the hair follicles begin to shrink. Eyelashes that fall out during this phase won't grow back immediately as the follicles need to complete the Catagen Phase before new lashes grow. The entire phase lasts between 2 and 3 weeks.
3. Telogen Phase
The third and final stage is also known as the resting phase. A lash can live in this stage for more than 100 days until it eventually falls out and a new one begins to grow. But, don't freak out. Your lashes don't all fall out simultaneously (in case you haven't noticed). Lashes fall out every day and each lash is in its own growth cycle. As a result, you will never find yourself without any lashes. An entire eyelash is typically replaced within 4 to 8 weeks.

So now that we understand how the life of an eyelash works, where does an eyelash serum come in? What does it provide the lashes to encourage healthy growth?
How Does an Eyelash Serum Work?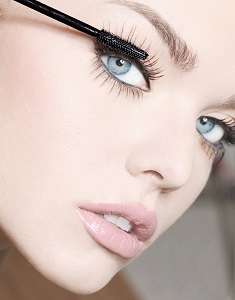 Each eyelash serum contains a formula of specific ingredients. These ingredients may differ from one product to the next, however, each eyelash growth serum has similar aims. They are designed to improve the appearance, attractiveness, and beauty of your lashes. The combination of ingredients is formulated to strengthen the lashes, thus, preventing them from falling out. They are designed to support the vitality of the lashes by supplying essential vitamins. As a result, the lashes are more resilient against external aggressors. Finally, they condition and shine the lashes, giving them a more radiant and youthful appearance. Therefore, an eyelash serum does not actually grow the lashes per se. Instead, an eyelash serum that works effectively, will support and strengthen the lashes so that they experience a healthier growth cycle.

Each eyelash growth serum contains a different formula. It is these unique formulas which allow the serum to deliver effective results by extending the natural growth phrase of eyelashes. The serums generally contain an assortment of peptides, amino acids, vitamins, antioxidants, and other nutrients. By applying a serum, the roots of the lashes and follicles will receive the nutrients directly. This is a much more efficient method than receiving them through the consumption of food. Furthermore, our body's may use the nutrients we receive from our diets for other bodily functions. Consequently, you may suffer from thin lashes despite eating a healthy, balanced meal plan. Applying an eyelash growth serum ensures that we receive the correct quantity of nutrients in the right, targeted area.
Is an Eyelash Serum Actually Going to Work?
As we have already mentioned, each product contains different ingredients. Each formula is unique. The quality of the formula depends on which nutrients are included and the concentration of them. As a result, some products will fail to deliver on manufacturer claims while others will prove efficacious. In essence, a select couple of serums are actually going to work. But, how do you know which ones will work? Well, you need to understand which ingredients are beneficial and a few factors that contribute to product quality. We will outline a few of them below.
Which Ingredients to Look Out For:
1. Peptides
Peptides, specifically Copper Peptide, has become extremely popular in recent years because of its ability to support healthy hair growth. Peptides are made up of important amino acids – the building blocks of protein. By supplying additional amino acids to the lashes, you encourage the development of protein in the hair. This, in turn, supports the structural integrity of the hair. By strengthening the hair, amino acids protect it against damage from external aggressors. This ensures that your lashes are more resilient and look fuller.

Peptides are also small enough to penetrate the skin whereas larger proteins cannot. This is why you want to trigger your own body to produce these larger proteins, such as collagen, instead of having them contained in a serum.
2. Biotin
Biotin is a B vitamin. The use of it in an eyelash growth serum helps combat biotin deficiencies that lead to the thinning of the hair. Also, your body uses biotin to convert nutrients into energy. This will ensure that the body has sufficient energy to nurture and grow the lashes during initial phases of the cycle.
3. Keratin
Keratin can be found in many eyelash serum products and for good measure. Keratin is one of the main fibrous structural proteins that make up the hair. The use of keratin will support the body's natural source. As a result, the hair will be stronger and thicker. It will also help protect the lashes from external aggressors.
4 Panthenol
Panthenol, or Vitamin B5, is a hydrating ingredient. Its primary role is thickening the hair and speeding up the growth cycle. It also moisturizes and nourishes the hair. Therefore, leaving it feeling softer and silkier.
5. Vitamin E
Vitamin E acts as a powerful antioxidant. As a result, it reduces the impact of oxidative stress on the hair. It does this by eliminating harmful free radicals and protecting the hair against external aggressors which cause the hair follicles to breakdown.

These are only a few of the essential nutrients, which can be found in various eyelash serum products, that support healthy lashes. Iron, Zinc, and Magnesium are a few others. Keep your eyes peeled for more information on the most essential nutrients for longer lashes. Look out for these ingredients in product formulas before you buy!
What the Studies Say
Nutrients like biotin and panthenol have clinically proven counterparts which are included in various quality eyelash serum products. WideLash, for example, is a result-proven product that promotes longer, fuller, thicker lashes by synthesizing the production of collagen and laminin. Choosing a product that contains clinically proven ingredients is bound to deliver optimal lash support.
Which Manufacturers to Buy From:
As we have mentioned, not all products are created equally. This is because both the formulas and manufacturing processes may differ between brands. It is important to consider these key factors before committing to a purchase. This will ensure that you choose an eyelash serum that works.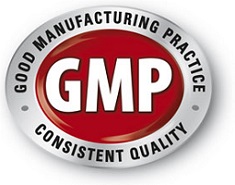 Confirm that their formula contains clinically proven patented ingredients. These well-researched ingredients serve as a testament to product quality. They will provide an indication of whether or not the product will work.
Ensure that the manufacturing processes are quality certified. The company should hold a cGMP certification, FDA approval, and comply with the US Pharmacopeia standards of quality and purity.
Try to source products that make it abundantly clear that they do not test on animals and are vegan-friendly. This implies that manufacturing processes are ethical.
Look out for a manufacturer guarantee. This may showcase product quality as it indicates the manufacturer is confident in its ability to work as intended. The most reliable manufacturer guarantees apply for no less than 30 days from purchase, are very clear, and customer service is readily available.
Should You Use an Eyelash Serum?
Anyone who wishes to improve the look of their lashes should seriously consider purchasing a quality eyelash serum. By ensuring that you follow the above recommendations, you will definitely find an eyelash serum that works. It should contain a beneficial formula of clinically proven ingredients and the manufacturer should offer ample support. This will promote longer, healthier, and thicker lashes.

However, certain individuals may suffer from allergic reactions to specific ingredients. Monitor for any signs of discomfort and consult a health practitioner if you experience them. If you know that you are allergic to something, then rather not go for that specific product. You may have more luck with another brand.

There are certain conditions in which individuals should not use an eyelash serum. These are as follows:

Mothers who are pregnant and/or nursing.
People undergoing chemotherapy.
Individuals with sensitive eyes.
Read each product label carefully so you know that you are not at risk!
Are there Any Side Effects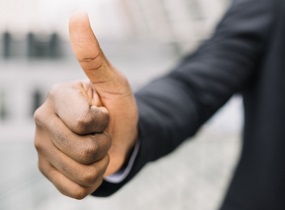 You should not experience any discomforting side effects with the best products on the market. This is due to the fact that their manufacturing processes are completely ethical, closely monitored, and products are third-party tested. That said, everyone's skin is different and you may have a reaction. There may be some adverse side effects during application. These include reddening or darkening of the skin. Furthermore, you may experience stinging of the eyes when applying highly concentrated formulas. There is a possible risk of hyperpigmentation and/or rash during allergic reactions to the ingredients. That said, most formulas are completely safe to use.
Things to Consider Before Buying an Eyelash Serum
Can you afford to sustain the addition of an eyelash serum in your skincare routine?
Are you willing to commit to the long-term use of the product to deliver optimal results?
Are you willing to apply the product every night so that results are accurate?
Do you understand that no remedy is foolproof and that results may vary?
If you can comfortably and happily answer these questions then you are good to go! You should experience longer and more luscious lashes with the help of a serum in no time.

Eyelash serums are totally in and rightfully so! Clinical studies highlight their potent ability to support both the structural integrity of the hair as well as the rate at which it grows. As a result, they will efficiently and effectively deliver the lashes you've been after for ages. By purchasing a quality formula that contains all the right ingredients, you can reap the benefits of eyelash serums today. So, what are you waiting for? Start searching review sites for the best product options on the market!

---
---